FANAUTIC is a Sailing Club that allows you to sail the sea along the whole year without worrying about the mooring rental, insurance, or maintenance costs of the boat.
You can now join the Asturian's base of Fanautic Club in the beautiful city of Gijón. Asturias. The Cantabrian sea is the sea for those of us who really like to sail, those who share the passion for the sailing activity.
Our Mission? Bringing the sea closer and closer to all the sailing lovers, offering you the opportunity of enjoying a great boat along the year with no worries about investments, moorings, maintenance, insurances, expensive costs, administrative management, paperwork, legislation and legal papers and the countless problems and concerns associated with the purchase or punctual rental of a boat.
Trought a easy monthly subscription, our members enjoy the best part of having a boat: to sail and only to sail… and during the whole year, in boats always ready and prepared to set sail.
You'll have full autonomy, you will decide to sail alone or with your friends and family.
Come and visit us in our Base of Gijón, in Marina Yates port, where we will be more than happy to meet you, and be able to show you the fleet, the facilities and the operating system of our Club.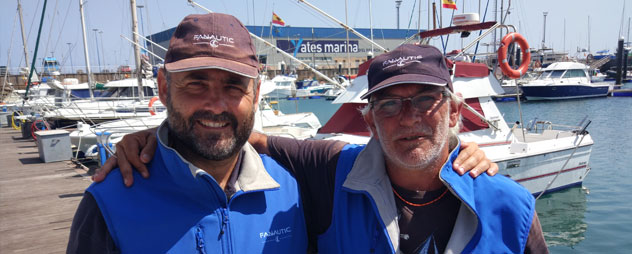 Office and boats in:
Marina Yates. Muelle de la Osa s/n (Puerto del Musel)
33212 Gijón, Asturias.
Boat launch in:
Puerto El Puntal. El Puntal, 40, 33315 Samartín del Mar, Asturias
Álvaro Zulueta
Teléfono: +34 671 580 500
[email protected]
https://www.facebook.com/fanautic.asturias/