Program Brokernautic For
Owner Fanautic's Members
Becoming an Owner Member is the most sensible way to own a boat. The owner, although aware that he is not able to use his boat quite as much as he might like, can decide to not worry about the high costs of the berth, insurance and maintenance, along with the guarantee that the boat will be used in a responsible way.
– The advantages of being an Owner Member are unique regardless of buying a new or a second hand boat.
Fanautic will take care of the berth, insurance, maintenance and it gives you profit. Plus you can still enjoy your own boat
How does the boat owner become an
Owner Member

?

The most common way is when buying a boat. The buyer discovers, if he does not already know, that buying the boat is only the beginning and that the cost of having that boat is very high.

The amount to be saved on the berth, fully comprehensive insurance and maintenance, plus what is to be saved on purchasing the boat, makes this a very appealing and efficient option.

Another way to become an Owner Member is through having a second hand boat, regardless whether it´s for sale or not, where the owner is not using the boat as much as he would like or had initially planned.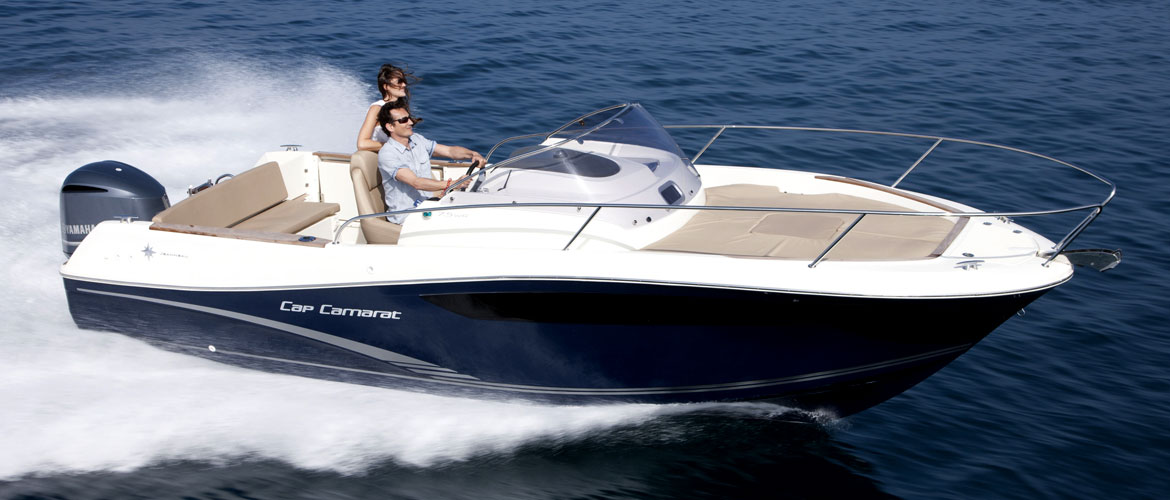 ---
Second hand

boats owner membership

If your boat fulfils the needs of Owner Member, Fanautic Club will take charge of weekly maintenance THROUGHOUT THE YEAR so that you can use it whenever you like and always find it in great condition for its possible sale.

Get all the advantages by becoming a Premium Fanautic Club Owner Member
Fanautic will make sure that your boat is advertised on all our bases and shown and tested with possible buyers. There will always be the opportunity to sell through one of our bases or to a member of the club as well.
The opportunity of selling through being an Owner Member plus the relevant advantages makes Fanautic a unique buying-selling within this market.
Adquiere todas las ventajas de ser
Socio Propietario Premium

Fanautic Club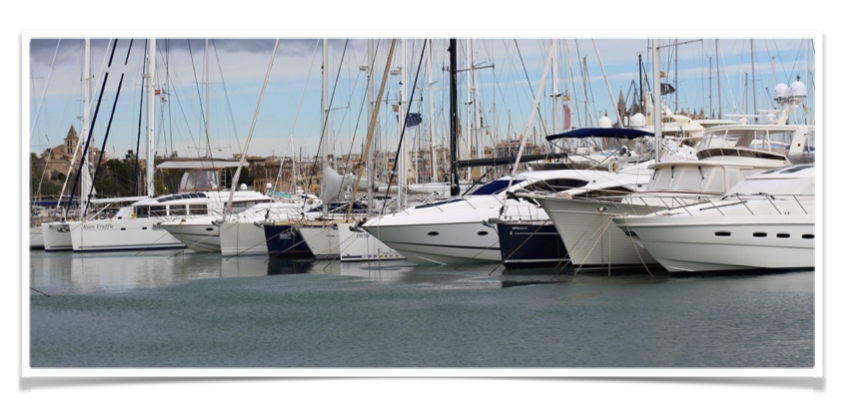 Sail without concerns or responsibilities

Use your boat and/or other boats free of charge for a minimum of 42 days a year including unlimited Last Minute trips

Sail in other destinations where Fanautic has a base

Participate in the Clubs' activities

Take advantage of Fanautics' various agreements

Gain a guaranteed economical profit if your boat is less than 4 years old.

– C Class: Between 2.000€ and 4.000€ a year

– B Class: Between 4.000€ and 6.000€ a year

– A Class: Between 6.000€ and 8.000€ a year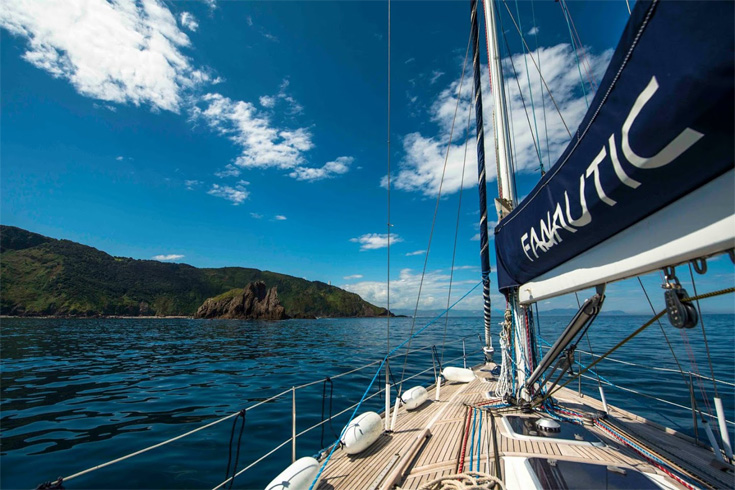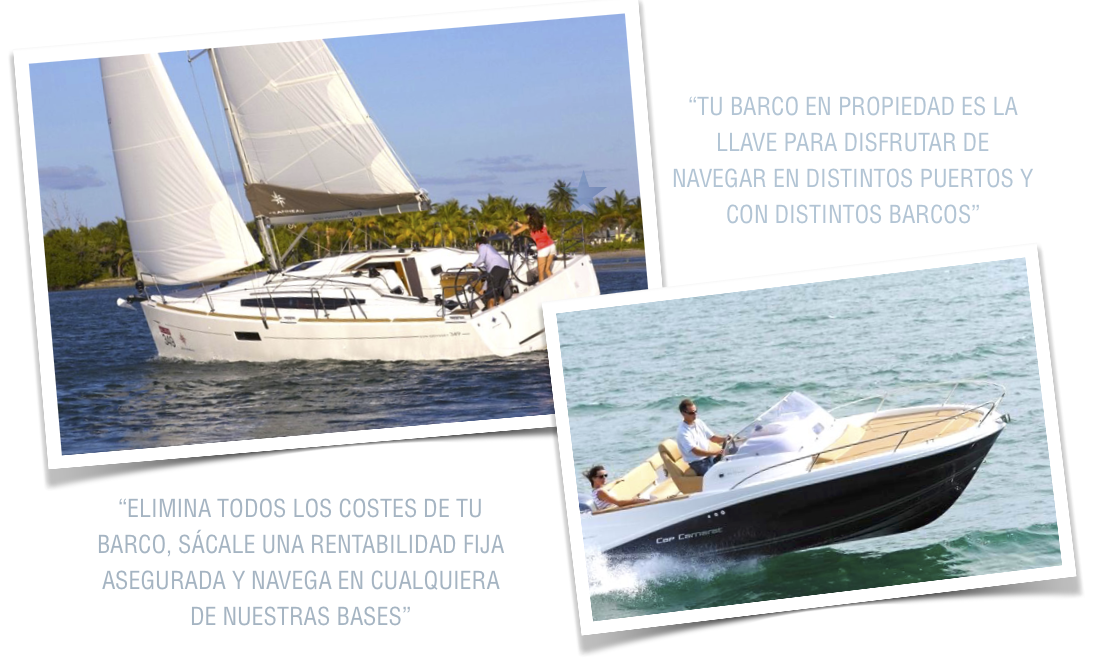 ---
New boat

owner membership

Through Fanautic Club we offer you the opportunity to fully take advantage of your investment via the ´intelligent purchase´ of a boat.
Buying a boat as an Owner Member in Fanautic Clubs allows you to:
Buy at the best price (up to 33% discount)

Sail minimum 42 days a year guaranteed and with maximum 365 days availability

Enjoy different boats, sail and motor

Sail in different places where Fanautic has their bases (With FC Points)
Save on ALL the expenses incurred through ownership

Not worry about any maintenance.

Recover/ save up to 100% of your investment within the first 4 years.

Receive a fixed payment on the management of your boat*

Become a "Premium Member" of Fanautic Club
"Fanautic will take care of the berth, insurance, maintenance and it gives you profit. Plus you can still continue sailing your own boat"

New boat: (Sail boat 34,9 feet: 145.000€)
12 % of the boats value + the option to use more of the Clubs' boats (Valued at 6000€ per year

5.000 to 10.000€ SAVING GUARANTEED through the management of the boat If you want to sail your boat, Fanautic Club Pays the registration fee + yearly .

If you want to sail with your boat, Fanautic Club Pays the registration fee + yearly expenses + Membership (Valued at 6000€ per year)
"INITIAL PAYMENT UP TO 33% CHEAPER"

Recover 100% of your investment within 4 years
At the end of 4 years:
Owner Member keeps the boat and it becomes private.
Saved in 4 years: between 50.000 and 70.000€

Saved on 21% VAT: +/- 20.000€

Saved on 12% registration fee: +/- 12.000€
Sell for 60% of the initial cost:
Repurchase by Brokers in order to by a new boat

Bought by franchisee at "Owners cost price"

Sales and recovery of 50% of the initial investment
"ELIMINATE ALL COSTS, ENJOY THE BENEFITS AND SAIL IN ANY OF OUR BASES"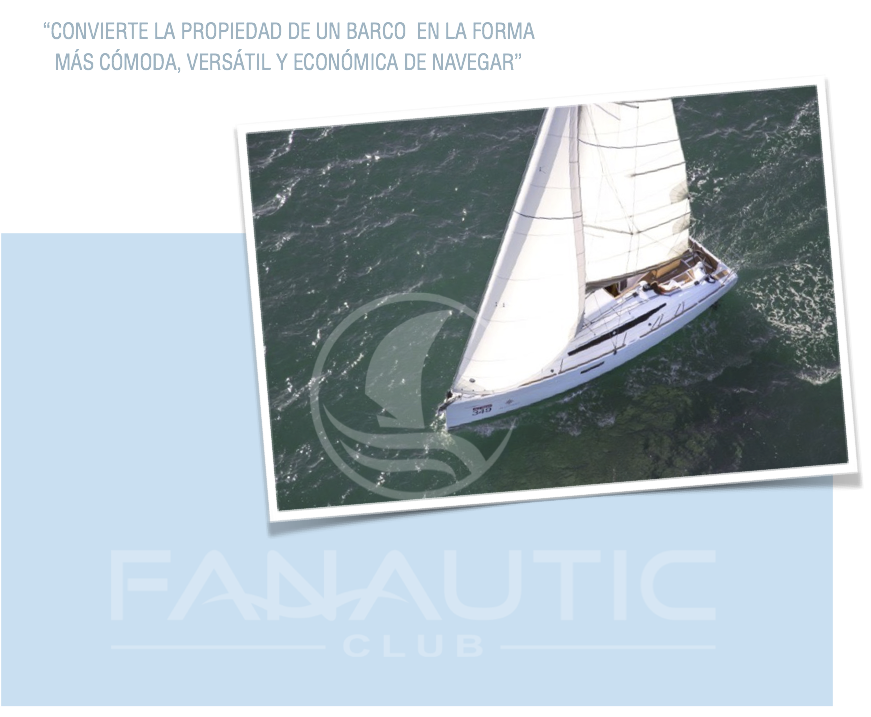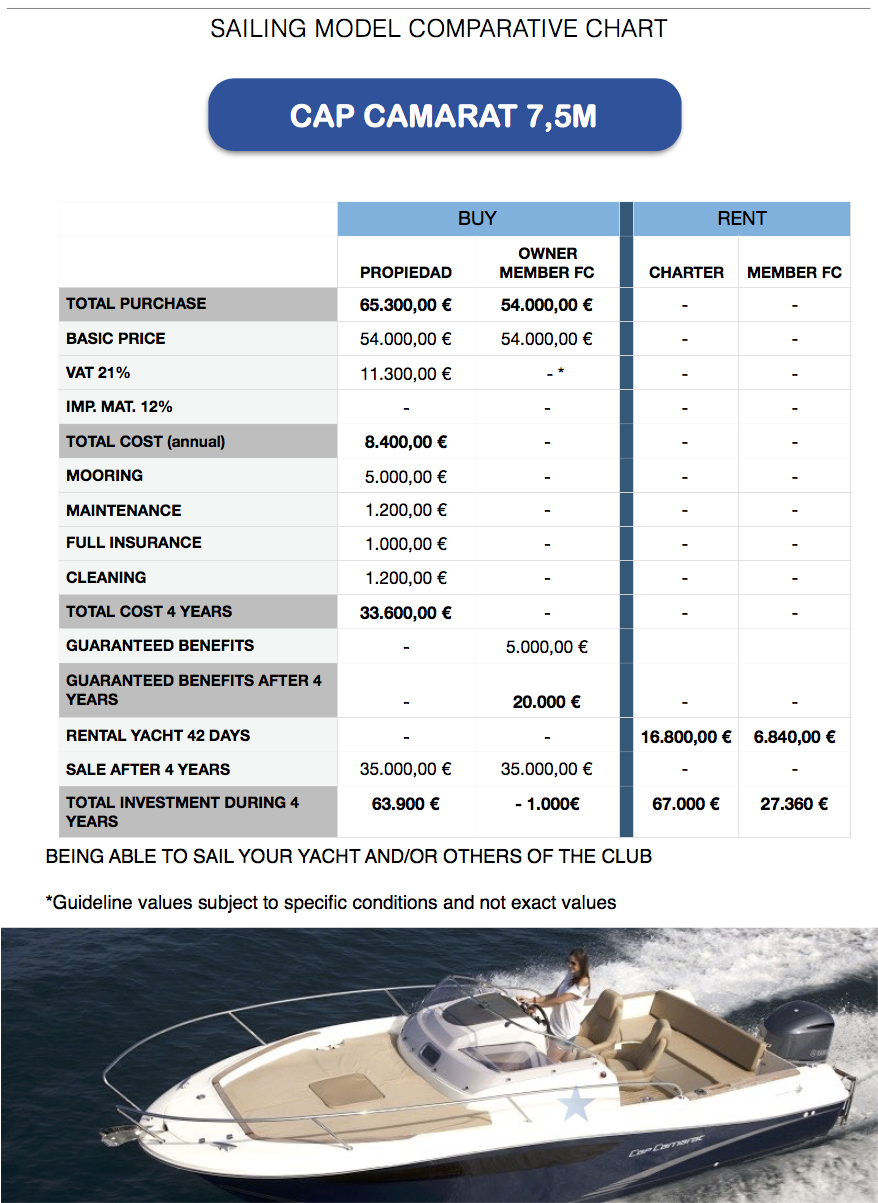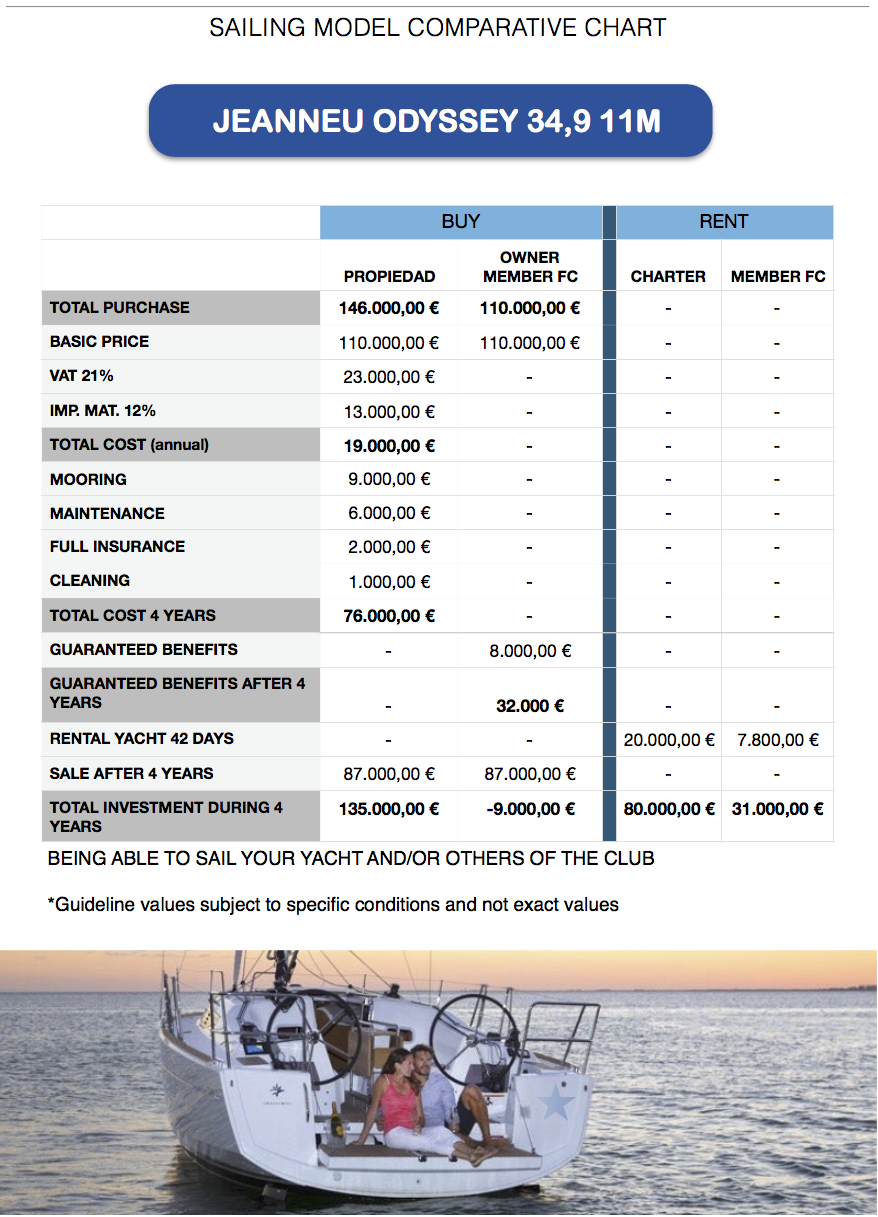 ---
Owner Member
Sales Menagement
BUY WITH FANAUTIC AND SAVE 100% OF THE boat´S VALUE
2nd hand boat from Broker:
Save more than 50% of the expenses with fanautic club
Preferred price Fanautic Club (Commission)
Expenses during the contract (Between 20.000€ and 60,000€)
Annual yield depending on the boat
Commission for Broker as if it would have been a sale: 3.000€ per year during the first two years of the contract.
In case of sale before 2 years: Commission is divided between Fanautic Club and the Broker.
Savings: Expenses during the sales contract (between 20.000€ and 60.000€) Annual yield depending on the boat
Opportunity to sail free of charge and in every Fanautic base.
Sell through Fanautic Club and double your chances to sell. Reduce the maintenance cost to 0€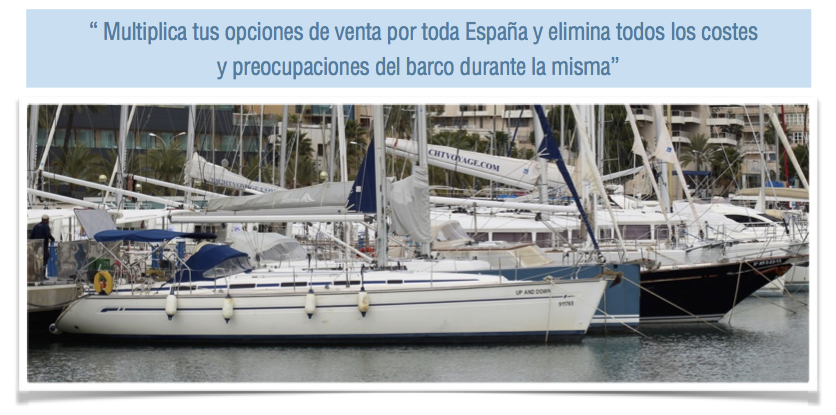 ADVANTAGES FOR FANAUTIC CLUB:
Visibility on boat pages for boat sales
Connections with buyers and seller
Sales commission
Portfolio of Owner Members
ADVANTAGES FOR THE BROKER:
Multiply sales channels for 0€.
Not limited only local sales and attracting sales from all over Spain.
New formula with unbeatable advantages on the market for the final client.
A new tool/ resource for sales management for Brokerage.
Reactivation of "unsellable" boats on the market.
Commission for "UNSOLD".
Eliminate all costs, enjoy the guaranteed benefits and sail in any of our bases