We offer you the possibility to sail all year round and discover the magic and beauty of the unique settings of the Galician Rías, especially in the Rías Bajas. Explore all its hidden corners, and let your only concern be when to do it.
Rías bajas has excellent sailing conditions all year around. The islands Cies, Ons and Salvora belong to the Galician Atlantic Islands and they work as real breakwaters in the three estuaries, and this way prevent the swells and storms to get through with all their force.
You can sail with us in the most pleasurable way, and if you like, you also have the possibility to sail wherever there is a Fanautic Base, on the coast, the islands and the bays.
Do you not have a licence? No problem, we will help you to get it. You have a licence, but need to practise? Don't worry, we will help you until you feel confident enough to sail on your own.
Don't hesitate. Come visit us! You can do so in our offices in Pontevedra or our bases in Combarro, Sanxenxo and Vigo. And coming soon to; Vilagarcia de Arousa.
We are delighted to meet you and show you our fleet and facilities and explain you how the club works.
Welcome!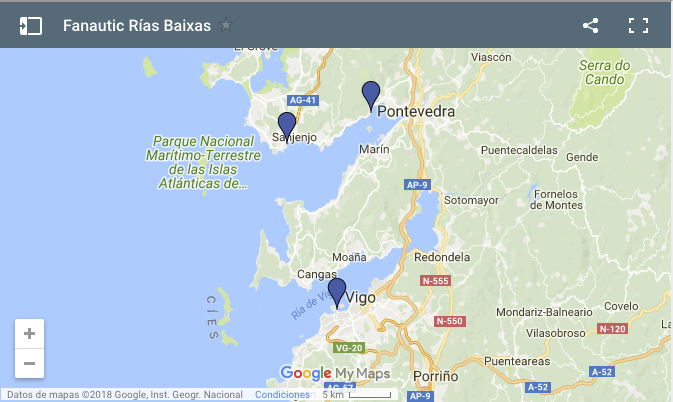 Office:
Fanautic club Rías baixas
C/ Michelena 40 1º oficina 1
36002- Pontevedra
Boats in:
Puerto de Sanxenxo
Contact:
Phone.- 629 383 404
EMail.- [email protected]